Accommodation
Accommodation
There are many accommodation options available in Adelaide, most of which will be within easy access to Victoria Square either on foot or by public transport. We have secured preferred rates with the below hotels for all conference delegates. There are limited places for these rates, so please book early to avoid disappointment.
For additional accommodation options at standard rates, please explore the map at the bottom of this page.
---
Hilton Adelaide
Overlooking Victoria Square, Hilton Adelaide is set in the heart of the city's entertainment, shopping and dining precincts. The Central Market, Chinatown and Gouger Street – Adelaide's most vibrant dining destinations – are also minutes away. After a busy day unwind in the recreational area featuring a gym and a heated outdoor pool. Retreat to a stylish room with all you need for a relaxing stay.
To access our special rates with the Hilton Adelaide, book now.
---
Adina Apartment Hotel Adelaide Treasury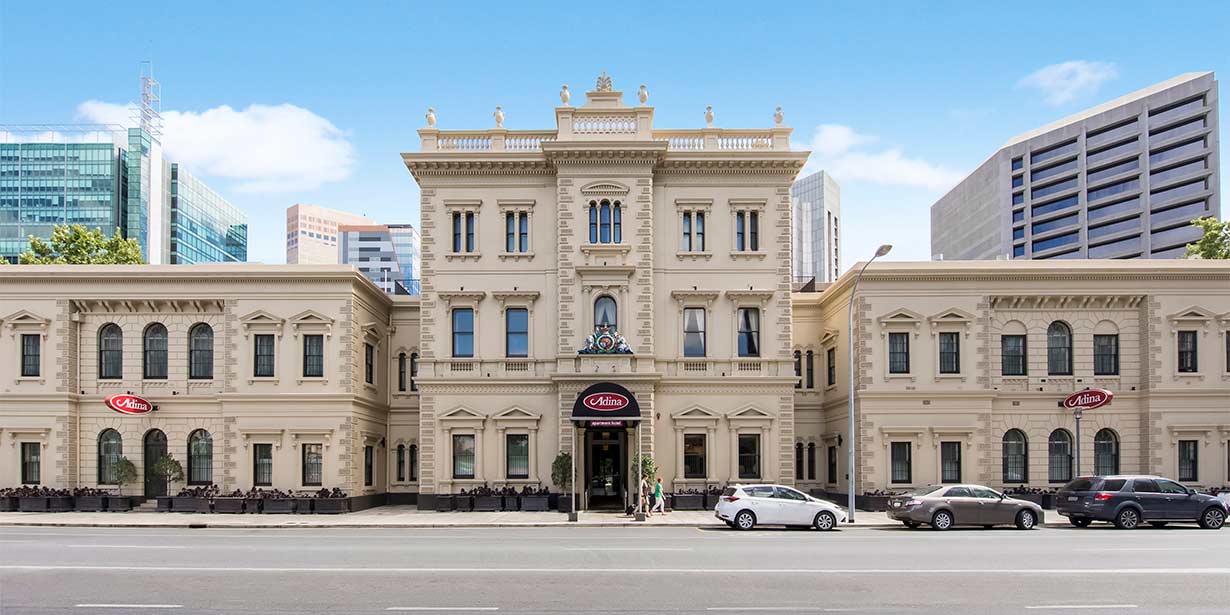 The beautifully restored Adina Apartment Hotel Adelaide Treasury is located on Victoria Square in Adelaide's vibrant CBD, just a minutes' walk from the venue for the 4th  International Symposium on Aggregation Induced Emission. The 4.5 star apartment hotel is housed in one of the oldest and most historically significant buildings in South Australia and its restoration is recognized by UNESCO.
The apartment hotel seamlessly combines the building's historic charm with modern comforts and facilities, offering accommodation in 79 guest rooms including studios, one and two bedroom apartments, well equipped with amenities such as fully-equipped kitchens and free WiFi. After a busy day, wander back to the hotel for a dip in the heated pool or work out in the fully equipped fitness center, before relaxing in our studios, one and two bedroom apartments. To access special rates for the 4Th International Conference on Aggregation Induced Emission delegates, book now.
---
Other accommodation options near Victoria Square
Explore the below map to see other options near the conference venue.